If you have a OnePlus, you can download these icons based on Cyberpunk 2077
We have always said that one of the great things about Android when compared to other mobile operating systems is its infinite adaptability. Fortunately, on Android we have a ton of options when it comes to customizing a smartphone, so in the end No two Android phones are the same.
Today we bring you a topic that video game fans will no doubt fall in love with. Cyberpunk 2077, from the creators of the incredible Witcher saga, is the most anticipated game of 2020 And although it will be a few more days before it hits the market, we can already enjoy it on our smartphone.
Show your love for Cyberpunk 2077 with this theme for your Android phone
For those who haven't heard of the movie, Cyberpunk 2077 is coming on December 10th, promising us hundreds of hours of fun. There is no doubt that it will be the company's most ambitious game, and it is what we saw in pictures and videos. We are facing one of those titles that will make history.
So much so that OnePlus, undoubtedly one of our favorite brands, has launched several of its devices in limited editions based on Cyberpunk 2077. Unfortunately, it won't be easy for most mortals to get one of these limited editions. although luckily Now we can make our own Cyberpunk 2077 smartphone.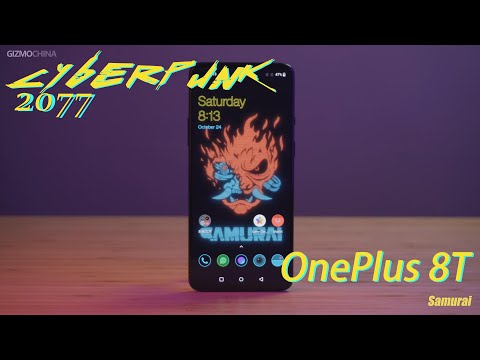 Thanks to the OnePlus Chinese forums, you can download both the wallpaper and icons based on the Cyberpunk 2077 theme, although for now the bad news is: Only works with OnePlus models.
Cyberpunk 2077 is coming out Sony consoles, Microsoft, computers and Google Stadia. It's also compatible with NVIDIA GeForce Now, so it can be played on any computer with the best possible quality and resolution.