You are now ready to share the screen on your mobile Discord. We'll show you how to do it in simple steps.
discord is one of the most popular instant messaging applications within the Player world and even out. And it is so that as a voice communication service, it has great features that take it to the fore: sound quality, low latency, and unbeatable stability.
Despite its great features, the platform continues to receive improvements, mainly in its mobile version for Android devices. On this occasion there is a feature that is in great demand by users and that was already present in the PC version, namely the ability to share the screen in real time.
If you want to know how you can Share your Android screen live with DiscordThen you can't stop reading this article.
Here's how to share your Android screen live with Discord
Share your screen in real time Discord opens up various options for displaying content with everyone who is within the channel with you. In this way it is possible to apply it Work meeting, Video games and much more.
Initially, this functionality was in a beta phase, but since then current platform update for mobile devices has started to reach different users.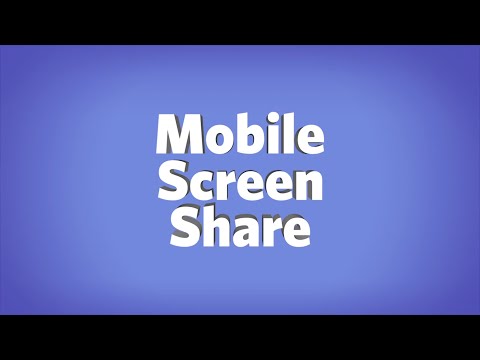 The advantages of this new function – like other platforms like Zoom – is Maintenance of communication from mobile phones even when it's from a great distance, especially when we need to hold a meeting to discuss game strategy or just all of us in the same room to watch a game.
To access this functionality, do the following:
On your cell phone Android, enter the app from discord.
Get in a call.
Within the Drop down menu, you'll see 5 buttons different: camerato activate the video call – Mobile symbol with an arrowto share the screen – microphonewhich is used to silence our microphone during the call – speaker, mutes the call – Red phoneto end the call.
In this case, all you have to do is press the second button (the one with an arrow on a cell phone) to access a menu that says the screen is sharing Activate camera in case you want your face to be parted.
Also, you will notice the options to stop screen sharing and of course hang up the call or mute the microphone. Now it just stays that way Try this option out with your friends have a fun time.