If you are one of those who has a tendency to break your cell phones from time to time, could insurance be your best option? We analyze the advantages and disadvantages of this type of service.
Our cell phone is by far one of the most valuable objects that we normally carry with us to be able to exceed 1,000 euros at the highest ranges anywhere – and it doesn't seem that this will change in the short term. Because of this, many stores, operators, and brands themselves started making offers a long time ago mobile insurance.
But, Is this type of insurance really worth it? We are all aware of the benefits of insuring a home, car, or other intangible asset like health. But when it comes to cell phones Things are not so clear.
How does mobile insurance work?
At first it is convenient to talk about it how this type of insurance works. In general, most offer mobile insurance these coverages:
Robbery or robbery: In each of these cases we receive a replacement device with the same or greater characteristics.
Fraudulent use: If the terminal was used illegally, the insurance covers us a certain amount.
Errors within the guarantee.
Equipment oxidation.
Loan terminal: in 24-72 hours if the main part cannot be used.
Prepare a repair budget.
Screen break.
Liquid is leaking from the terminal
We generally see this as insurance cover common problems and damages that every owner of a smartphone could suffer while using the terminal.
How is logic These types of services are not freeand every company will offer different prices based on Type of cell phone or the number of coverage to adjust.
To make your work easier, see below We select some of the most popular mobile insurance in Spainand we check both the price and the fine print of each of the prices on offer.
Vodafone Care
In the case of Vodafone we find two types of insurance: Accidental damage and total coverage. These range from 4 to 16 euros per month and enable you to insure devices with prices below 400 euros, 400 to 1,000 euros or with prices above 1,001 euros.
It's worth mentioning All Vodafone insurance companies have a franchise payable in the event that the device is lost and the amount depends on the price of the device and the type of insurance taken out.
On the other hand, it is useful to display Vodafone Only allows devices that are less than 365 days old to be insured from the day of your purchase.
All Vodafone mobile insurance can be taken out via the operator's website.
Orange Mobile Insurance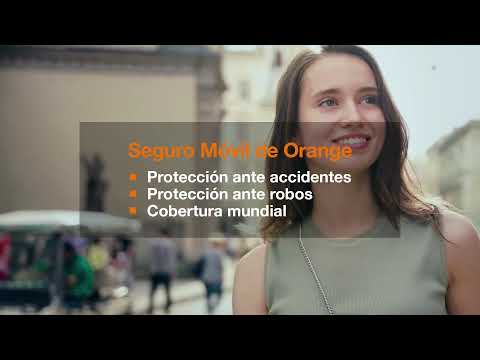 Another Spanish provider that offers mobile insurance is orange. The French telephone company has its "Mobile Insurance" service which provides the main coverage mentioned above and some additional services like Protection inside and outside Spain, Cover for up to two claims per year or free shipping and collection of the insured device.
In the same way as with the Vodafone service the price of Orange Mobile insurance depends on the cost of the device itself and ranges from 4 euros to 15.5 euros per month, with a franchise of EUR 20/40 to EUR 60/120 for repair or replacement.
Orange too Limits to a certain extent the possibility of taking out one of these insurance policies, since This is only possible during the 30 calendar days after purchasing the device.
Movistar Mobile Insurance
Like the rest of the operators, Movistar It also offers its own mobile insurance service. And as for the rest, the fee depends on the The model, make, and value of the cell phone to ensure.
In this case we are talking about a Insurance whose monthly fee starts at 0.99 euros, and that offers the guarantees and coverage that we can find in most insurance of this type. Movistar also provides its repair services You only use original parts.
Amazon Protect
The internet shopping giant, Amazonalso offers his own insurance service. Is about Amazon Protect, an additional service that can be purchased at the time of purchasing our new device.
Amazon insurance offers Worldwide coverage for accidental damage, cancellation anytime for a full refund within the first 45 daysand replacement with new or refurbished equipment. It is worth noting that, unlike other insurance, Amazon Protect does not cover the loss or theft of our device.
The insurance policy offered by Amazon is backed by London General Insurance Company Limited. The cost depends on the value of the device that you want to insure.
The telephone house insurance
It is one of the Phone shops most popular in Spanish territory, and its services include that too mobile insurance.
The telephone house offers us the possibility of Take out damage insurance from 1.33 euros per month or full insurance from 2 euros per month. Only the latter covers Robbery and theft.
This insurance is managed, among other things, through the company's various branches in Spain cover up to 300 euros in accessories as long as they were bought from The Phone House stores.
There are also none Part limitSo we have unlimited entitlements as long as the service is used correctly – it is not known what The Phone House is referring to when it comes to "good use", although we can imagine.
Is it worth taking out mobile insurance?
Given the prices offered by the various companies, there are many who might believe that for a little more moneyis it possible to have the device fully protected from any kind of danger.
But the reality is The decision must be weighed carefullybecause it is not always worthwhile to insure a cell phone. In some cases, The annual insurance premium can exceed 30% of the value of the terminaland if we take that into account restrictions that sometimes we find in this kind of politics we can conclude that Buying mobile insurance can be a waste of money unnecessary.
That, not to mention in some cases Companies that offer insurance try to include like cover Some assumptions already made by the mandatory guaranteeas is the case Damage caused by defects of the terminal that have nothing to do with abuse. Hence, it is important to read the fine print not only when purchasing insurance, but also when Choose from which store you would like to buy the device yourself.
Hence the recommendation for the general public – those who, as a rule, do not buy cell phones of more than 1,000 euros in order to use them for years. since in these special cases it can make sense to hire an insurance company – it would be Avoid mobile insurance. And if you really want to rent one, Thoroughly analyze options Companies offer and stay with those who offer them larger number of cover sheets with the smallest possible fine print.