Which of these two terminals is better? We compare the Xiaomi Mi 10 Lite and the Samsung Galaxy A51 5G thoroughly.
These are two terminals that started practically at the same time Xiaomi Mi 10 Lite in May 2020 and the Samsung Galaxy A51 5G in April 2020, are very similar in almost all their properties and in this comparison We will analyze the strengths of each one so that you can make the best decision.
Which one is better? What are the differences between them? Which one should you buy? Calm that down In this comparison we will answer all of these questions.
Design and screen: what are the differences in this section?
In terms of design, we find two very similar terminals, both in their weight, as the Xiaomi weighs only 5 grams more than the Samsung and in its dimensions The Xiaomi Mi 10 Lite is a slightly larger and heavier terminal.
While the Samsung Galaxy A51 5G has a screen of 6.5 inThe Xiaomi Mi 10 Lite has a slightly larger screen 6.58 in, a minimal size difference that means no greater thickness the Samsung has a battery with a higher capacity.
In terms of screen resolution, both terminals have one AMOLED panel with FullHD + resolution and the main difference we notice between these two terminals lies in the position of the front camera, as the Xiaomi mi 10 Lite has a drop-type notch, while the Samsung Galaxy A51 5G sits on a hole in the screen.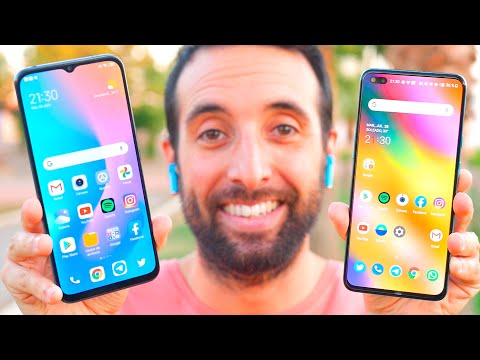 Which of the two has better cameras?
On a photographic level, we don't find any significant differences between these two terminals, at least in terms of their rear view cameras, as both terminals have a rectangular four-camera module in the upper left corner of their rear case. In both cases we find a 64 MP main sensor If we talk about the other three sensors, the ones that the Samsung Galaxy A51 5G mounts are slightly better.
We find further differences in the front camera, since the Samsung Galaxy A51 5G also mounts a sensor twice as many megapixels (32) as the Xiaomi Mi 10 Lite (16).
What Xiaomi to buy in 2021? Buying guide with the latest models
Which of the two gives us more autonomy at the battery level?
At this point in time, the two phones are again very even, as the Samsung Galaxy A51 5G has a battery of 4,500 mAh while the Xiaomi Mi 10 Lite falls slightly below it 4,160 mAh Capacity and the negative part of it is that the Samsung is a terminal with a greater thickness than the Xiaomi.
And in case you're wondering, both have terminals fast loading Although the Xiaomi Mi 10 Lite is slightly above that of the Samsung Galaxy A51 5G (20 W against 15 W).
Processor and memory: which of the two is more powerful?
On the memory level, the Xiaomi Mi 10 Lite offers more options as it has two RAM memory options 6 or 8 GB and three internal storage options 64, 128 or 256 GB while the Samsung Galaxy A51 5G only has one version of 6 GB RAM and 128 GB internal storage.
The two terminals have processors from different manufacturers, but are very similar in performance and connectivity as both are compatible with the new ones. 5G networks. The Xiaomi Mi 10 Lite mounts the Qualcomm Snapdragon 765G, a processor that we can see in other terminals like the OnePlus Nord, the Google Pixel 5 or the LG Velvet, while the Samsung Galaxy A51 5G equips a processor from the house, the Exynos 980 We can see this in other terminals from the Korean manufacturer such as the Galaxy A42 5G and the Galaxy A71 5G.
If we want to expand our storage, it is very important to note that the The Samsung Galaxy A51 5G supports microSD cards with a capacity of up to 512 GB while the Xiaomi Mi 10 Lite does not have this option.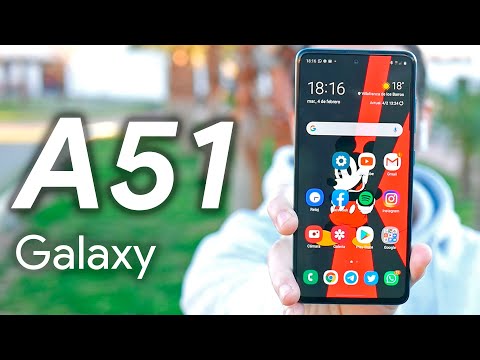 Connectivity: technical connection
In this section, the two terminals are very even as they both support 5G, NFC, dual-band WiFi, GPS. Bluetooth 5.0, Compartment for two nano SIMs, fingerprint sensor on the screen, USB Type-C connection, FM radio and 3.5mm headphone jack.
Other characteristics that we need to highlight
One feature that we need to consider when deciding which terminal to use is the software that the Xiaomi Mi 10 Lite already has Android 11 runs on MIUI 12 while the Samsung Galaxy A51 has 5G A UI 2.0 based on Android 10 Although it is expected to get One UI 3.0 with Android 11 for next March.
Another aspect that we must highlight is that the only one of the two terminals is one The notification led is the Xiaomi Mi 10 Lite, something important when we are used to this functionality.
Filtered the prices of possibly the best selling Samsung phones of 2021
Xiaomi Mi 10 Lite vs Samsung Galaxy A51 5G which one should you buy?
During this comparison, we saw how similar these two terminals are in practically all of their characteristics and they are also similar in terms of their price since we can find either of these two phones at Amazon for a price between 340 and 360 euros although with specific offers we can find them at a lower price.
Because of this equality, when deciding on one or the other, we have to take into account that the only point where we can tell a difference is in the photographic field since then The secondary sensors on the Samsung Galaxy A51 5G give us a megapixel plus This is appreciated when we usually take a lot of photos with our smartphone.
Another aspect to consider before going for either of these two options is the level of customization, as we've tried so much before MIUI on another Xiaomi like One UI on another Samsung We already know which of the two options gives us a better everyday experience.