We're facing two of the best Samsung mid-range brands. Which gives you more for what you pay for?
The middle class from Samsung is one of the busiest in the Android landscape. The Galaxy A and Galaxy M series offer us a wide range of devices, so many that they can be confusing at times. Not sure which Samsung to buy? The following lines can help you.
This time we will compare two of the best mid-range models from the Korean manufacturer. The Samsung Galaxy A71 and the Samsung Galaxy A51 They're pretty similar devices, but they have fundamental differences. Which of them is the best buy? We check every single one of its characteristics.
Design and display: in the style of the S20
The Samsung Galaxy A71 arrives with a screen 6.7-inch Super AMOLED, Full HD + resolution and a front that is hard to find frames. The only thing that breaks the continuity of your honeycomb is the tiny hole that your front camera is in.
The Samsung Galaxy A51, however, contains a 6.5-inch AMOLED panel and Full HD + resolution that takes up the vast majority of the front. A hole in which the front camera is located is centered in the upper part. You will forget about it once you start using it every day.
In both cases we find a similar design. They share some details of their design with the Galaxy S20. The back – made of plastic – has rounded edges and a very attractive design. Not only do they have some geometric details, but they also reflect light.
Cameras: 4 rear sensors for the Galaxy
On the back of the Samsung Galaxy A71 we find A total of 4 cameras guided by a sensor 64 megapixels. He is accompanied by one wide angle 12 megapixels, a Macro sensor 5 megapixels and a sensor for that Bokeh effect. Your front camera has the sensor Samsung S5KGD132 megapixels.
The Galaxy A51 comes with a main sensor signed by Samsung, specifically the S5KGM2 from 48 megapixels and a focal length of 2.0. He is accompanied by one wide angle 12 megapixels, a Depth sensor 5 megapixels and a macro sensor, also with 5 megapixels. In the little hole on the front the same 32 megapixel sensor than his older brother.
battery
The battery, however, is sufficient 4,500 mAh with a quick charge of 25W.
Autonomy is another virtue of the new Korean middle class. The battery has a capacity of 4,000 mAh and a fast charge of up to 15 W.
Processor and memory: Qualcomm vs Exynos
The A71 is located Snapdragon 730 Manufactured by Qualcomm, an 8-core chip that operates at a maximum speed of 2.2 GHz. It's a good processor, solvent, and moves games and applications you use every day with no problem. It also comes with versions of the 6 GB and 8 GB RAM memory.
The Galaxy A51's brain is that Exynos 9611, made by Samsung itself. It's the same chip that built in its predecessor, an octa core with a 10 nanometer structure. It is brought to life by four Cortex A73 cores with 2.3 GHz and another four Cortex A53 cores with up to 1.7 GHz. The GPU is the Mali-G72 MP3. It is accompanied by versions of 4 GB, 6 GB and 8 GB RAM memory.
Connectivity
The two Samsung terminals share a practically identical connectivity area. We met Dual SIM, Wi-Fi Direct, 4G and the rest of the basic functions. They also contain Bluetooth 5.0It couldn't be otherwise.
We do not forget that NFC connectivitywith which you can pay in all kinds of facilities along with applications such as Google Pay and transfer files easily and quickly. To blame neither of the two in this section.
Samsung Galaxy A71 vs. Samsung Galaxy A51, Which is the Best Option?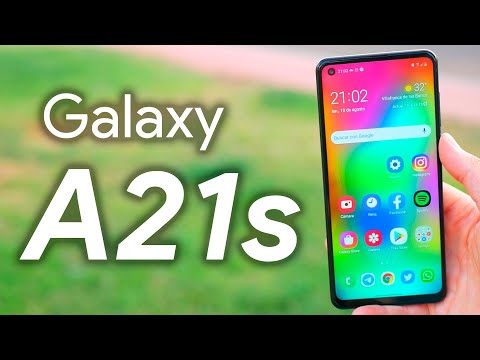 You can get it Samsung Galaxy A71 by a little less than 300 euros on amazon. To buy that Samsung Galaxy A51 You have to spend a little less around 215 euros.
Given the notable price difference and the differences in specifications, maybe not so much, The Samsung Galaxy A51 may offer slightly better value for money. In any case, the Samsung Galaxy A71 is still a good smartphone that offers a little more performance in everyday life. If performance is a fundamental trait for you, the biggest part of the Galaxy A is your purchase.